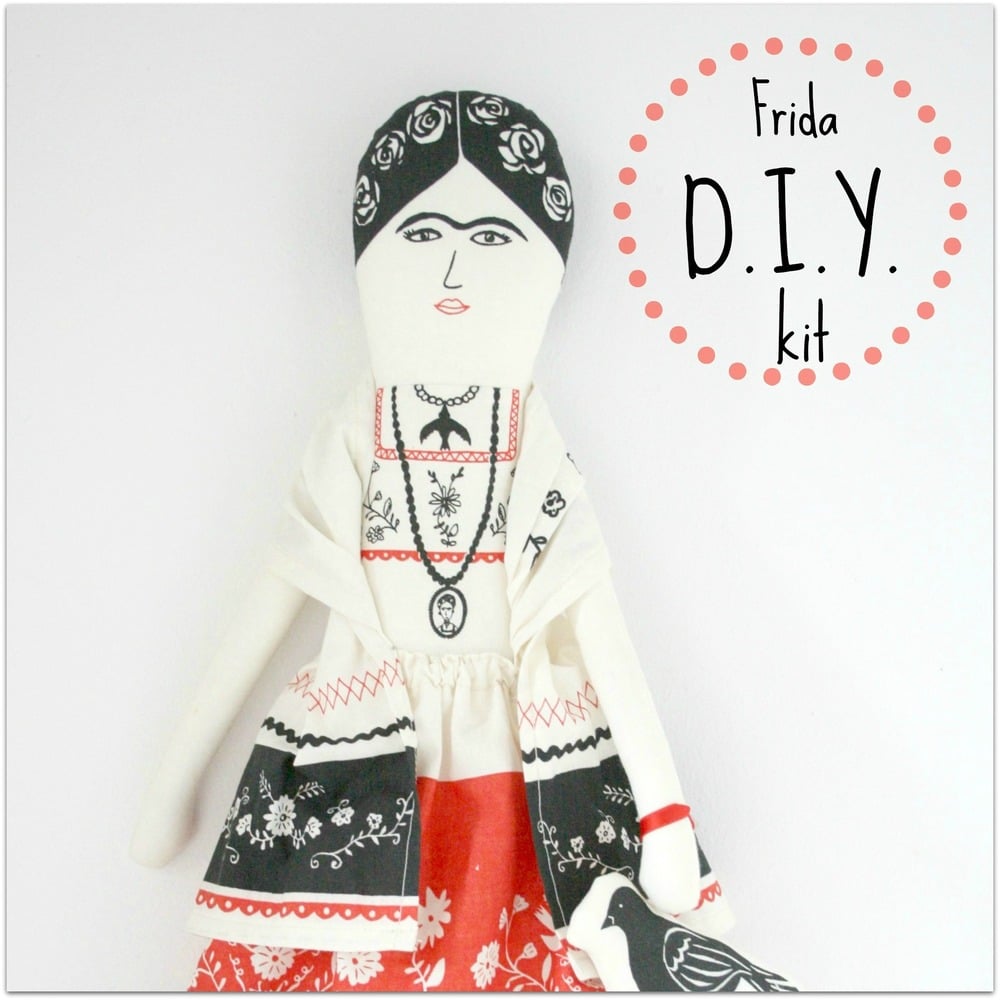 Frida D.I.Y doll kit
€

20.00
---
---
Frida doll D.I.Y kit to make your own Frida doll inspired by the great mexican Artist Frida Kahlo.
This set includes a piece of fabric to make your own Frida doll, skirt, scarf, big Frida heart, two birds, 1 big Frida Medaillion and one small Frida medailion and two birds.
The polyether filling is not included to keep the postal cost down!
***
Dit is een set om je eigen Frida pop te maken geinspireerd op de Mexicaanse kunstenares Frida Khalo.
De set bevat een gezeefdrukte lap katoen en een werkbeschrijving om een pop, rok, stola, groot hart, twee vogeltjes, een grote medailion en een kleine medailion te maken.
Polyether vulling die je nodig hebt om de pop te maken zit niet in het pakket om de verzend kosten laag te houden.